Smart PAYMENTS
Smart COMMUNICATIONS
Smart USAGE
Smart ENVIRONMENT
ANNOUNCEMENTS
1. To register you'll need your 8 digit account number which can be found on your most recent bill. 
2. As you register your SmartHub account, if you have any questions please contact us at: 320.763.6501 or email us at:
[email protected]
KNOWN ISSUES
These are no known issues at this time. Please check back if you are experiencing an issue with SmartHub.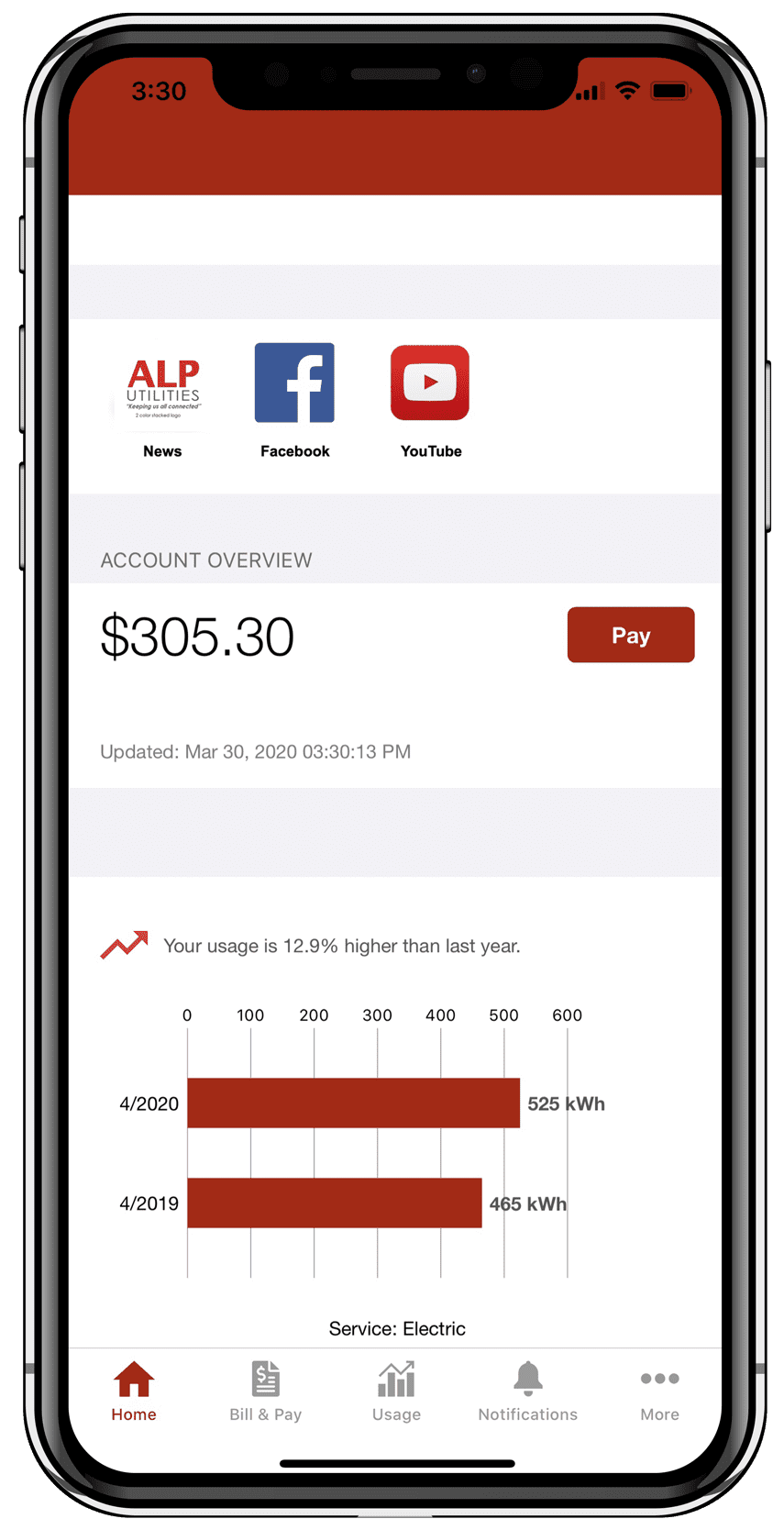 What is SmartHub?
On the go and in control. Now you can manage your account like never before!
SmartHub has several features that make managing your account as easy as possible. Whether through the web, or your smartphone or tablet (Android or iOS), you'll be able to pay your bill, view your monthly usage, contact customer service and get the latest news.
As soon as you log in, you'll be able to view your billing history and make a payment with just a couple of clicks. You'll be able to see your current bill, along with bills from the previous month or even the previous seasons, if you want to compare costs. Not only will you see your billing history, but you'll be able to view your usage comparisons. You can see how your use is trending over time, which will allow you to take steps to lower your bill.
Making payments through SmartHub is fast and easy. You can make a one-time payment, schedule payments or sign up for Auto Pay through your bank.
You'll also be able to see important notices with SmartHub. You'll be able to select how you want to be notified about your bill, including email and text messaging. 
Submitting an inquiry is a snap with the SmartHub mobile app. There's no need to call the office, just let us know about your inquiry with a few clicks. You can also contact us for customer service requests or with any questions you may have. You can now contact us at any time from anywhere.
Need Help Setting Up SmartHub?: Here are some FAQs
Register Your Account (Web)
Register Your Account (Mobile)
Other Frequently Asked Questions (FAQs)
NOTE: SmartHub will be available for download and registering your account on July 1st.
Get Support When You Need It.
If you run into any questions as you explore the features of SmartHub, we will be happy to assist you with any questions!